PERIPERA - Ink The Velvet Tint
Description:
A best-selling velvet lip tint which is soft whipped with a high adherence to smooth out lips' fine lines.
The velvety formula allows it to glide on smoothly and offers a vivid color payoff.
Infused with Jojoba Oil, Hyaluronic Acid and Marine Collagen to moisturize lips.
Velvety tint formula ideal for both gradient and full lip makeup.
Blended with jojoba oil, hyaluronic acid and marine collagen to moisturize lips.
Glides on smoothly and offers long-lasting vibrant color
Colors Available:
#01 Good Brick

#02 Celeb Deep Rose

#03 Red Only

#04 Vitality Coral

#05 Coralficial

#06 Purdy Red

#07 Girlish Red

#08 Sellout Red

#09 Sparkling Pink

#10 Better Orange

Inkrush Orange #14
Beauty Peak Rose #15
Heart Fuchsia Pink #16
Star Plum Pink #18
Love Sniper Red #19
Classy Plum Rose #20
Vitality Coral Red #21
Volume:
4g
Suggested Use:
Apply a moderate amount to the center of your lips and gently spread outwards.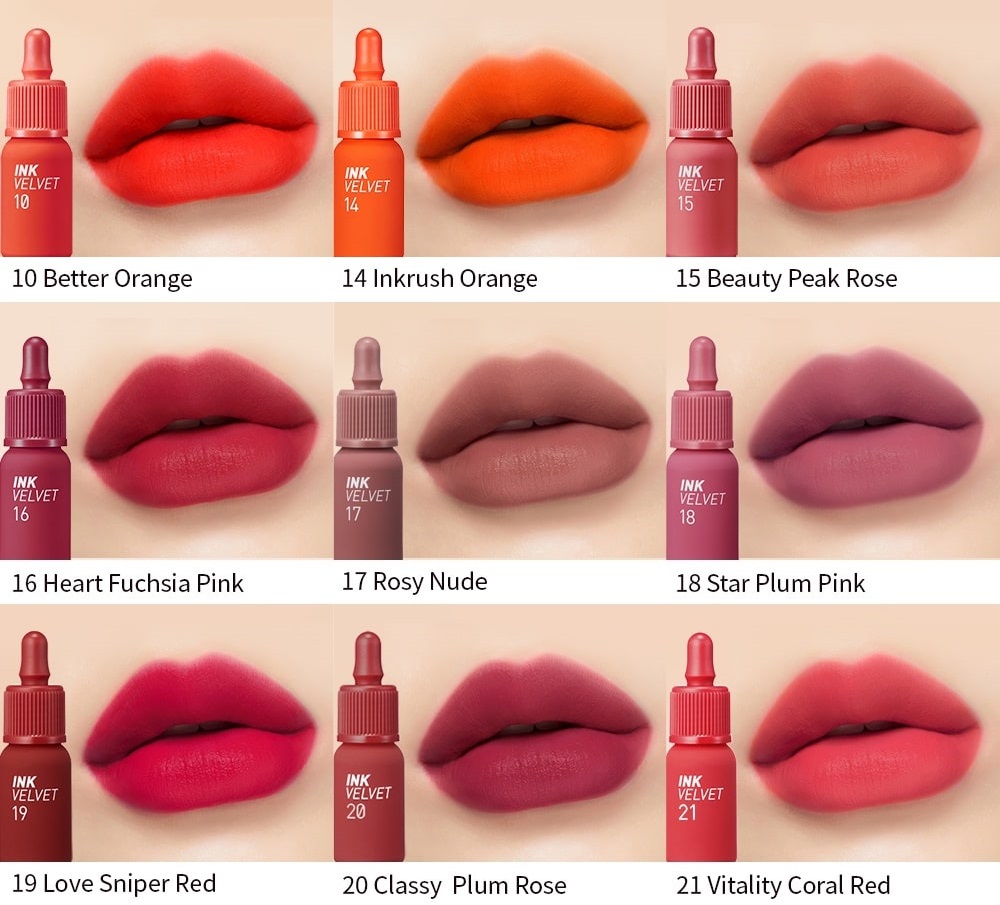 Unlimited Blocks, Tabs or Accordions with any HTML content can be assigned to any individual product or to certain groups of products, like entire categories, brands, products with specific options, attributes, price range, etc. You can indicate any criteria via the advanced product assignment mechanism and only those products matching your criteria will display the modules.
Also, any module can be selectively activated per device (desktop/tablet/phone), customer login status and other criteria. Imagine the possibilities.